About Us
Over 55 Years of Experience
Exceptional Customer Service
Our Story
Your Go-To Towing Service Since the 1960's
Jim and Carol Krom Started H & K Wrecker Service LLC in 1966. After Jim's sudden passing in 2021, Andrew and Nikki Krom purchased H & K Wrecker Service from Carol.
Andrew and Nikki are high school sweethearts and married in 2007 having 4 children. Andrew started working for Jim & Carol when he was still in High School and continued to work for them until taking over the business.
We are proud to continue Jim's legacy through the Wrecker Business.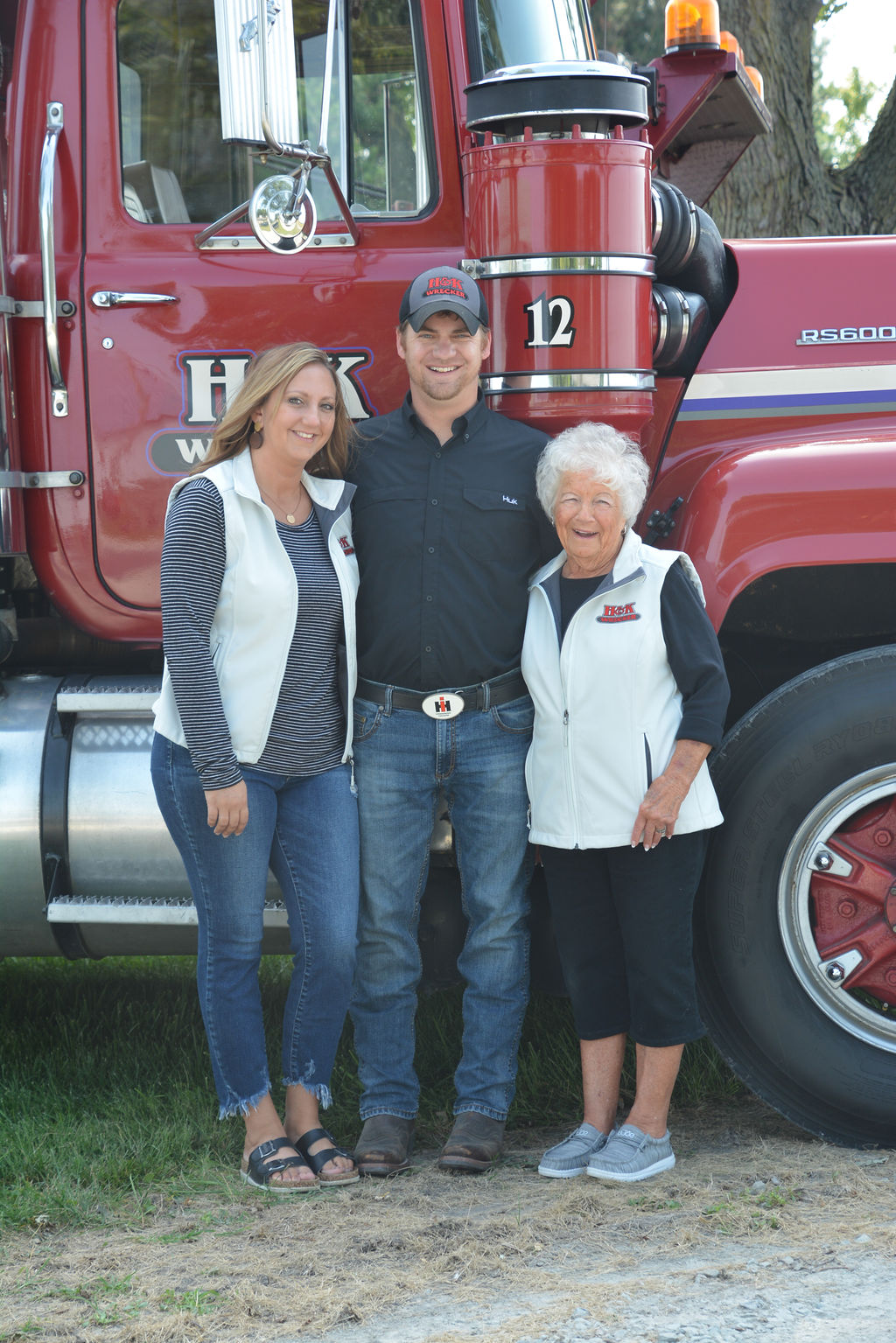 What we do
24/7  Towing in North Manchester and Other Areas in Indiana
Towing Services
H & K Wrecker Service is your safest option for heavy towing services in North Manchester, IN. We are the best in the area and provide a quick turnaround.
Storage and Impounding
All vehicles are carefully towed and stored in a secure location. We also provide storage and impound services for vehicles that have been damaged in a wreck.
Incredible service from H and K Wrecker. My daughter's car broke down as she was returning home from college. The resident of the home in front of which my daughter's car broke down recommended them. They were perfect..responsive, helpful, and professional on a cold winter's evening. My advice if you need towing … call them.
My car broke down in Wabash, IN and called H&K. The driver showed up very timely and was careful to make sure he was handling my car in the best way possible (It is a MINI and very low to the ground). I rode with the driver and he was very personable, not awkward and uncomfortable, as it can be riding with a stranger. I would recommend H&K — they have 52 years of experience, clean well-maintained truck, friendly driver. Made an otherwise irritating experience (breakdown) not so bad.